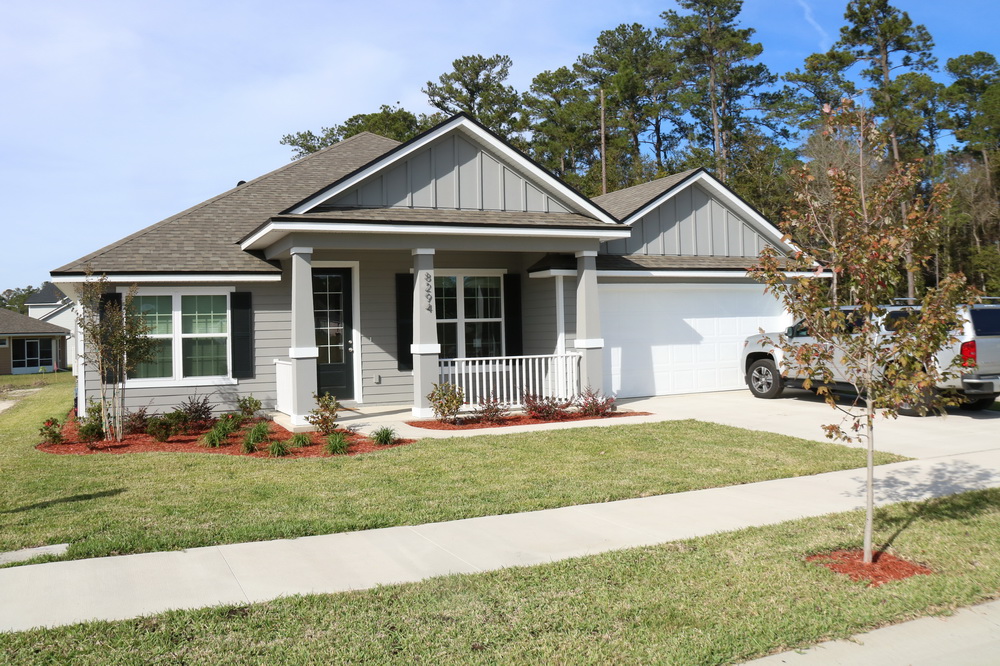 The year 2018 was a big one for me with lots of changes in my life. Some of the changes were planned others just happened. I had for a number of years been planning for retirement in 2018 as I would be turn 66 in December of the year. Coinciding with retirement was my plan to move back to Gainesville Florida. Overall the plan went well but with a few unexpected twists.
I thought about moving back to Gainesville for a number of years. After going back to Gainesville for many years I felt I really wanted to move back. The feeling I got when I was in Gainesville was just a really warm, comfortable feeling. I really felt grounded when in Gainesville. Moving back had several benefits. My dad turned 92 in 2018 and so being back and closer to him would really help him. It also allowed see my family more often of which I have many in Florida. The financial benefits were also advantages for Florida has no state income tax or personal property taxes like where I lived in Virginia. Also, the cost of housing would allow me to have the house with no mortgage.
On one of my trips to Florida several years before I moved, I would ride with my dad in his golf cart to the new housing subdivision called Weschester being built right next to his subdivision. One on of these rides we stopped and looked at a new house that just had the framing and walls put up. I decided then that I really liked the layout and started looking into buying one. I started talking to the developer about in in early 2017 and then signed a contract for a new house in December 2017. That was easy.
Of course, buying a house in Florida meant I had to sell my house in Reston Virginia. Fortunately, I had been in the house for over 20 years and the value had really gone up. This would allow me to sell the house in Virginia and then have the house in Florida paid off and hopefully with some money left over. I had done considerable improvements to the house so felt it should sell quickly. I contacted a realtor in January 2017 and then had the house listed the first of February. Well I got a contract to sell in less than 24 hours and then closed a few weeks later. This was good but I really thought it would take longer but I was worked out with the buy to rent back for 60 days which would be the end of April.
With the house sold there were two other big parts of the plan: moving and work….
My original "best" plan was to sell my house in Reston and then directly move into the new house in Gainesville but this didn't work out for the new house wouldn't be finished until August and here it was only April. So the plan changed and I put all my stuff into two Pod storage containers and moved in with my dad until my new house was completed. After the last pod was packed and picked up, I stayed one night with my daughter. That day my brother in law flew up and the next day he helped drive my truck to Florida with the few belonging I had in my truck. The new house wasn't finished until middle of September, so I stayed with dad a bit longer then I had planned. I enjoyed the time with dad and helping him out although after three months I was ready to get back into my own place.
Dad at Camp Crystal
The other big part of the plan for retirement was work. I originally had planned to work until December when I turned 66 and then quit work and move to Florida into the new house. Selling the house in Virginia in February and then moving in with my dad in May could have been a problem. Fortunately, a chain of events with work, everything came out better then I could have hoped. The company I was working for, QTS, announced in February that our entire group was being laid off and the line of business I worked in was being sold. You might think this was a bad thing, and many in the company did, but for me it was perfect. Although QTS was laying us off, they would continue to employ us until the end of August. Like, how good was that! I worked it out with my boss that I would move to Florida in May and then work from my dad's house until the end of August. (more about working for QTS here).
So in 2018 I moved to Florida in May, finished work in August, lived with my dad until September and then moved into my new house mid-September. Things could not have worked out better.
Larry Mixson, 2/27/2019