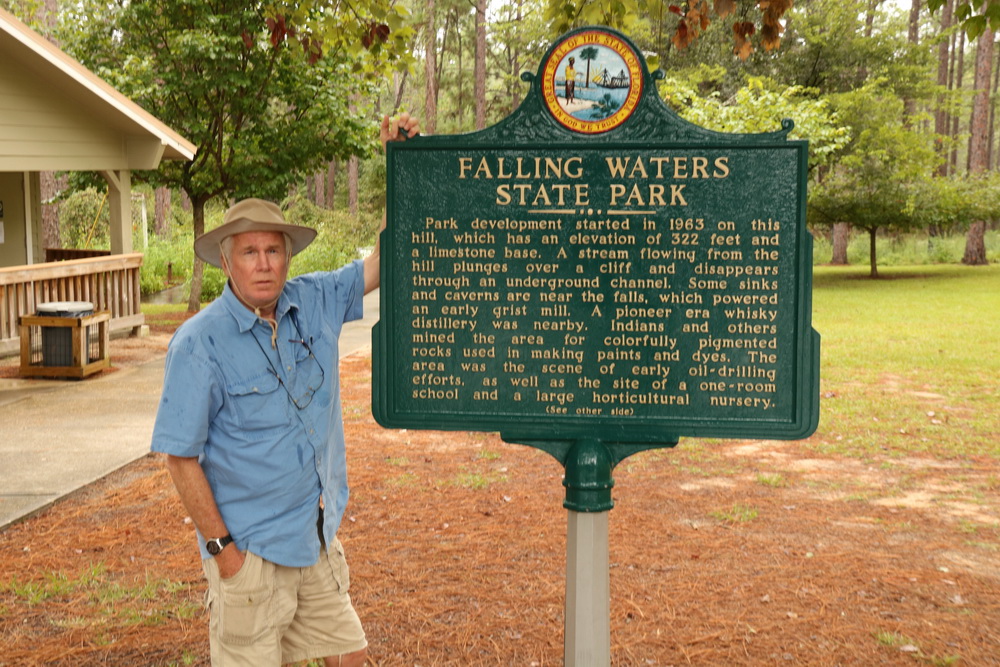 My sister Brenda and her husband Tom are retired and live in Mexico Beach Florida. They have a travel trailer and for the summer of 2018 they traveled to the North Rim of the Grand Canyon where they worked at the lodge. While they were away, my brother David house sit their home in Mexico Beach. Early in September I went up and spent a week with him. David and I like to do adventure things together so we went to several state parks in the panhandle of Florida.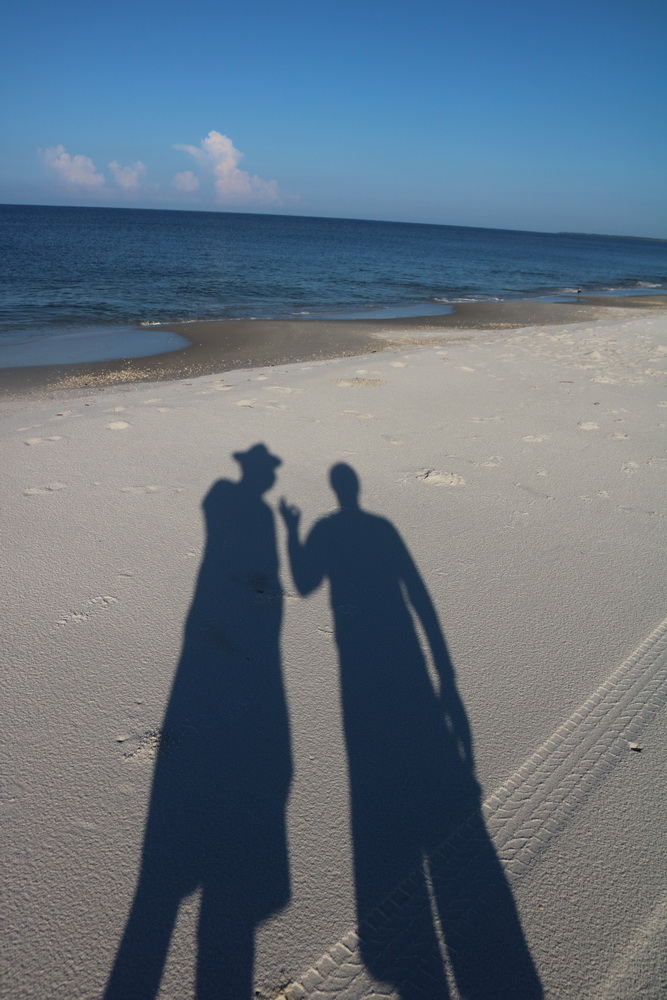 And my brother and I walked on the beach.
We visited Falling Waters park in which there is a 73 foot waterfall. Quite unusual in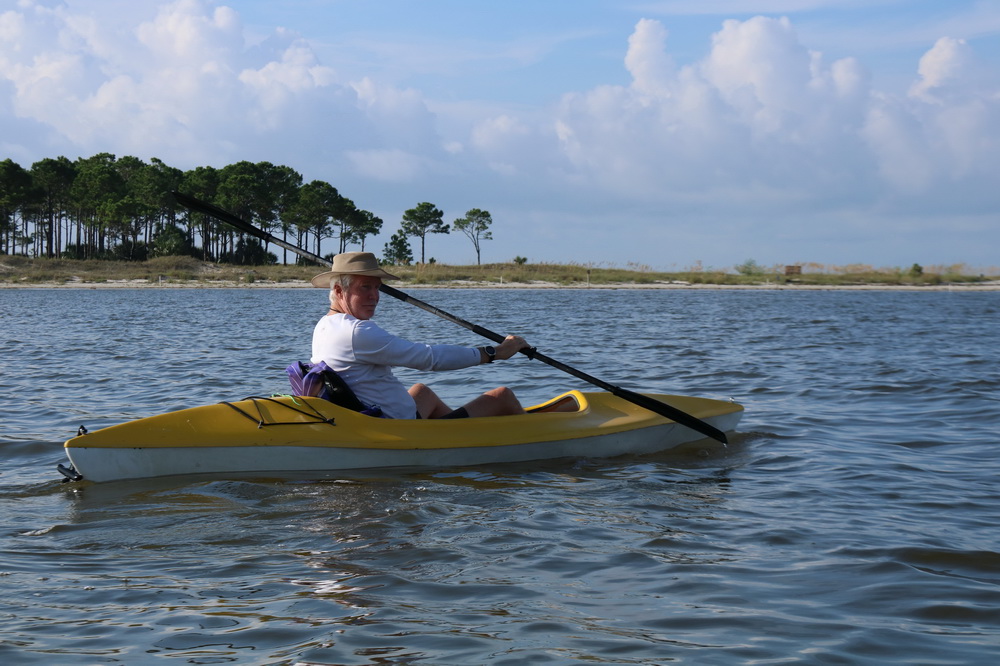 Florida where barely a hill, it is a trick which you have to see. We went to Florida Caverns park, another wonder for the state where in many places you will hit water if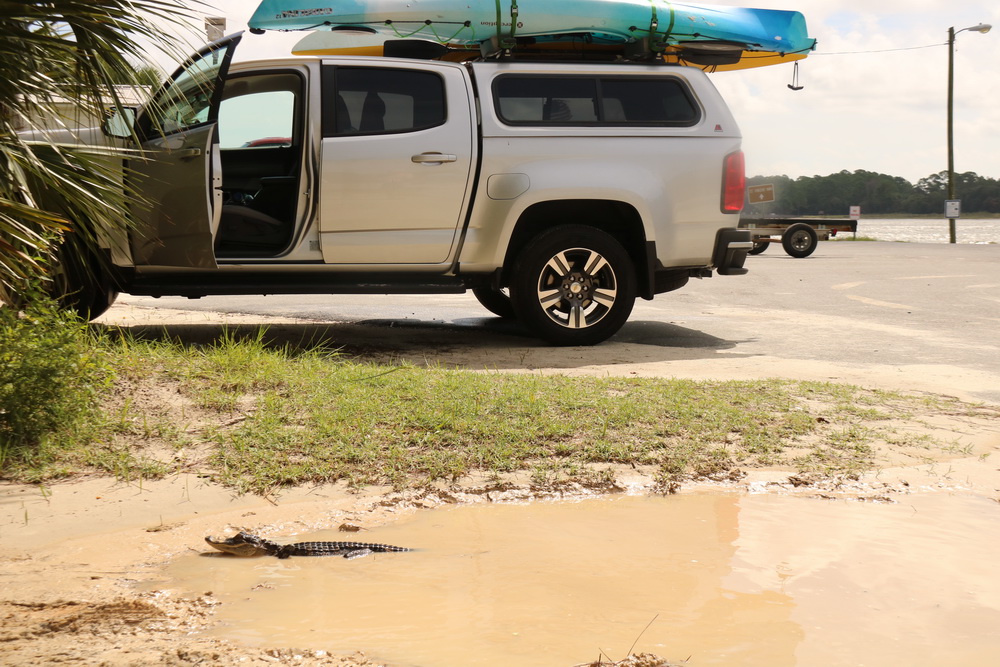 you dig just a few feet. We went kayaking at Indian Pass were getting out of the truck there was an alligator in the mud puddle.
In October Disaster struck in the form of hurricane Michael. My sister and her husband had just got back from spending all summer at the north rim of the Grand Canyon. They had come back early for the birth of their third grandchild when just a few days later they heard hurricane Michael was headed their way. It was only a category 1, but to be safe they decided to come to Gainesville and see Dad. The next day it was a category 4 and hit Mexico Beach where they lived. We were glued to the TV watching the news and then the destruction. The next day Tom tried to go to Mexico Beach but was turned away and was turned away for several more days. NOAA posted aerial photos on their web site and we could see their house still standing with the roof appearing intact which was amazing since it was total destruction just a few blocks away.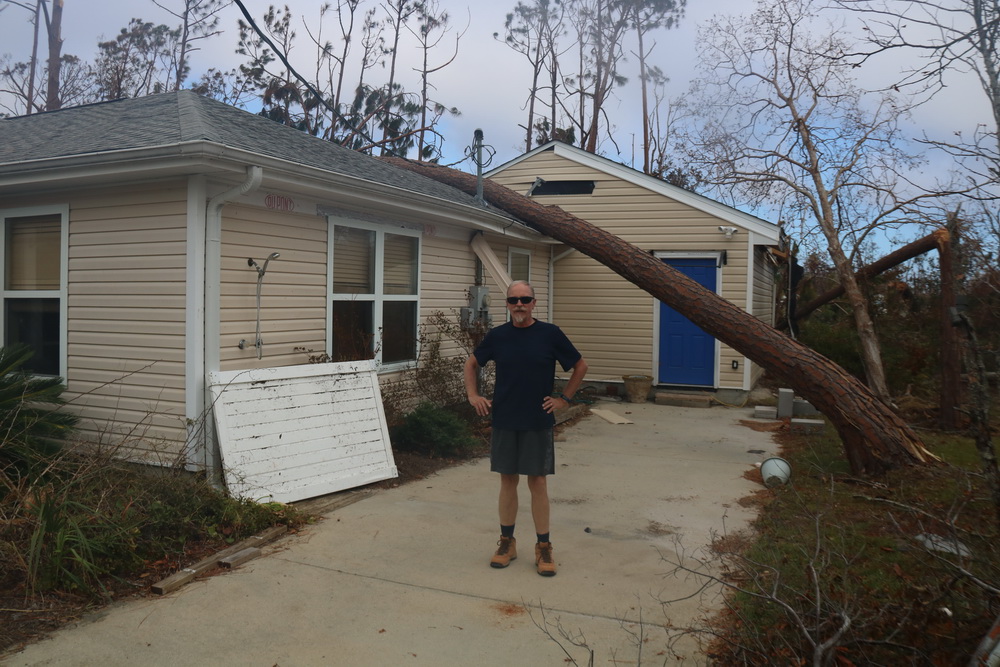 Tom got to their house a week later and found it had very little damage, a couple trees down, one fell on the house, screens blown out, shed totally gone, but it was dry inside. My brother, brother-in-law Mark and I went there on October 17'th with chain saws and tools and removed the tree and cleaned things up.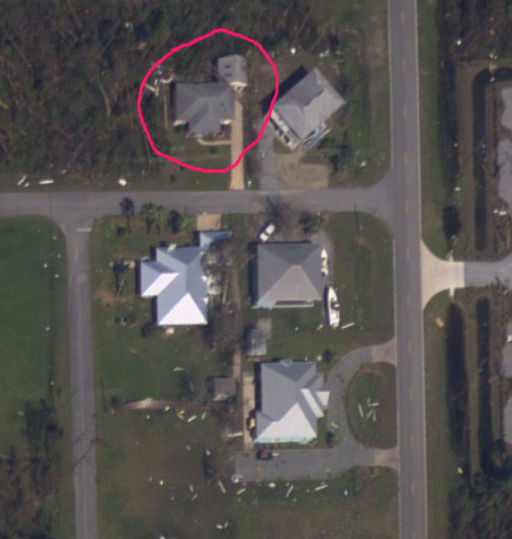 House in red circle is Brenda and Tom's
They got power and water back in about a month and were able to move back into their house. Even now almost a year later, just a few blocks away, Mexico Beach looks like a war zone. See before and after pictures at NOAA.