---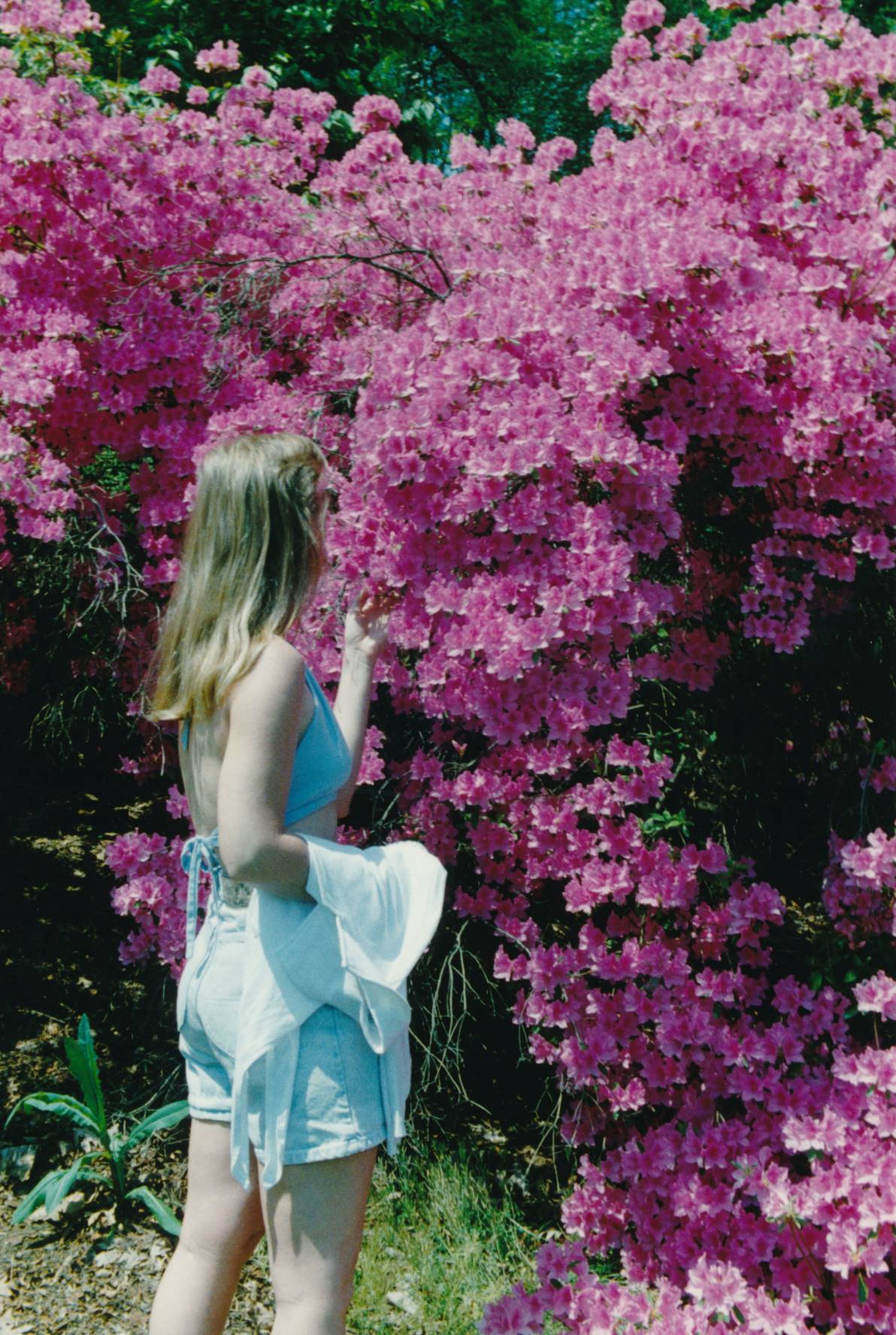 In the spring Julie and I did what became an annual event going to the National Arboretum in Washington DC to see the azaleas. Later that year we took a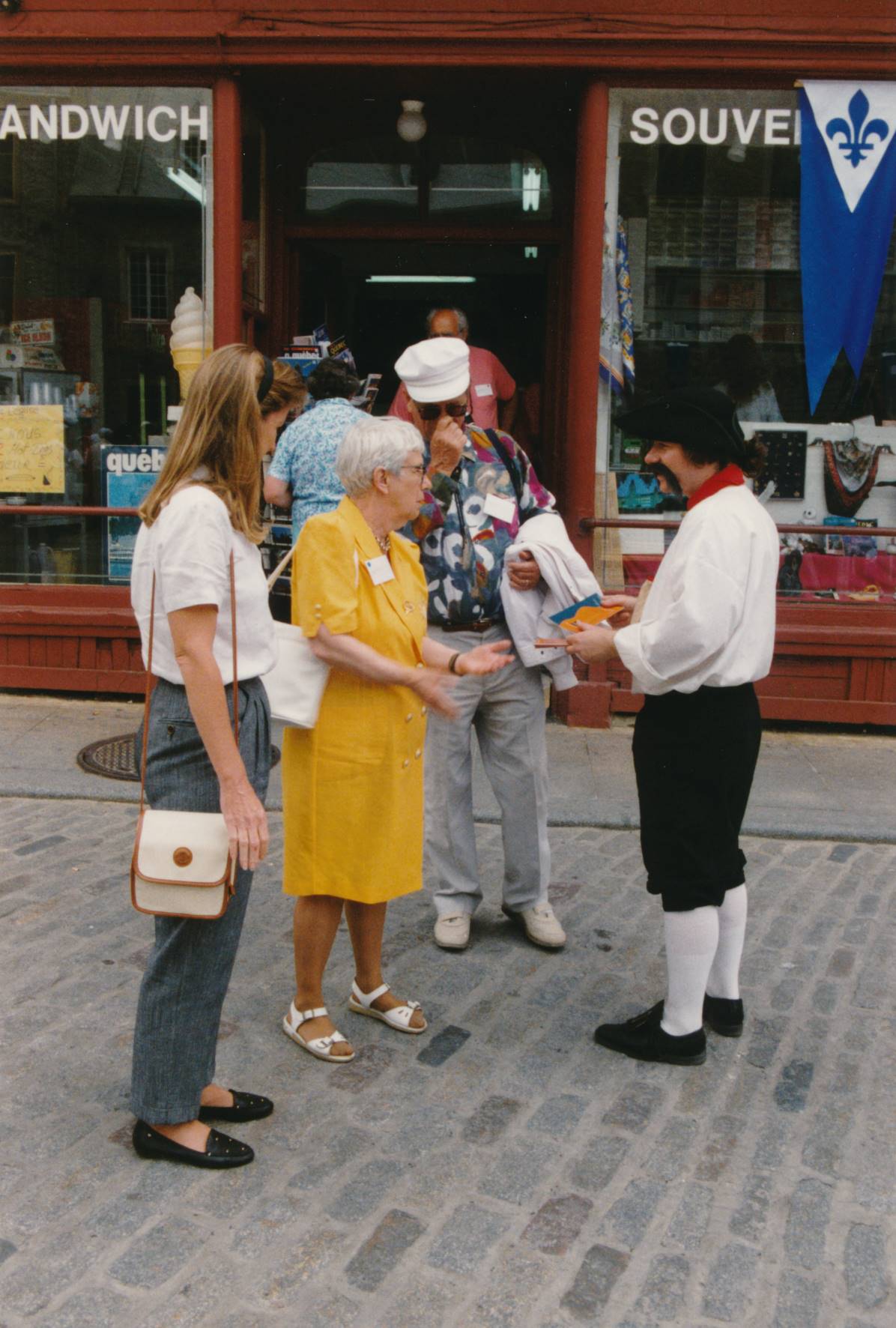 trip to Quebec Canada for Julie's Mother's family reunion. Julie's mother great grandfather was one of the founding fathers of Quebec and part of the family reunion was a bus tour of the city to see things related to the family. The tour guide spoke French so Julie's mother translated for us. Right is Julie with her mother and father talking to a costumed guy. I really enjoyed the old part of Quebec with it's quaint streets lined with shops.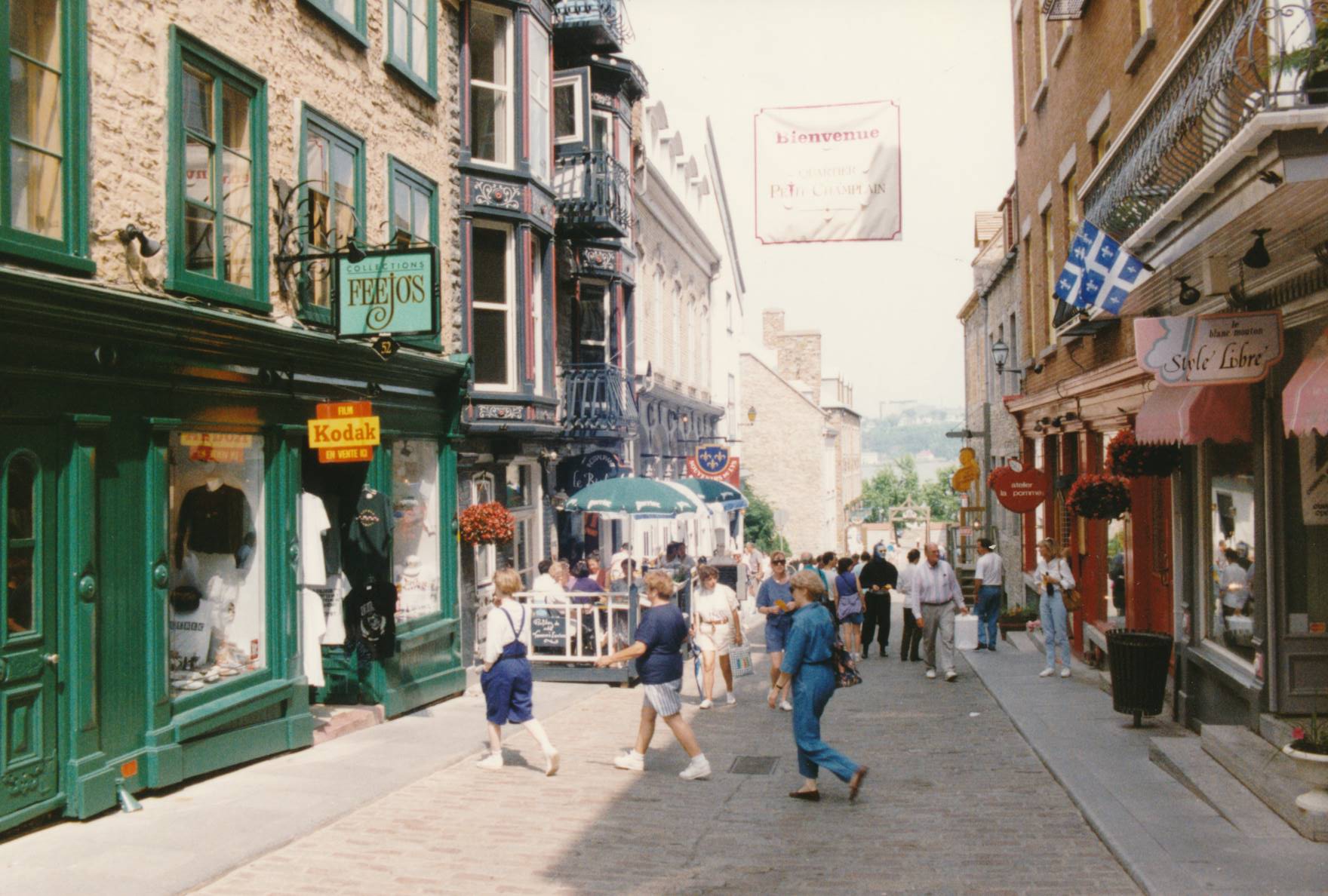 On the way back to Montreal to get our flight home we stayed overnight in a house on the Saint Lawrence river that belonged to one of Julie's uncles.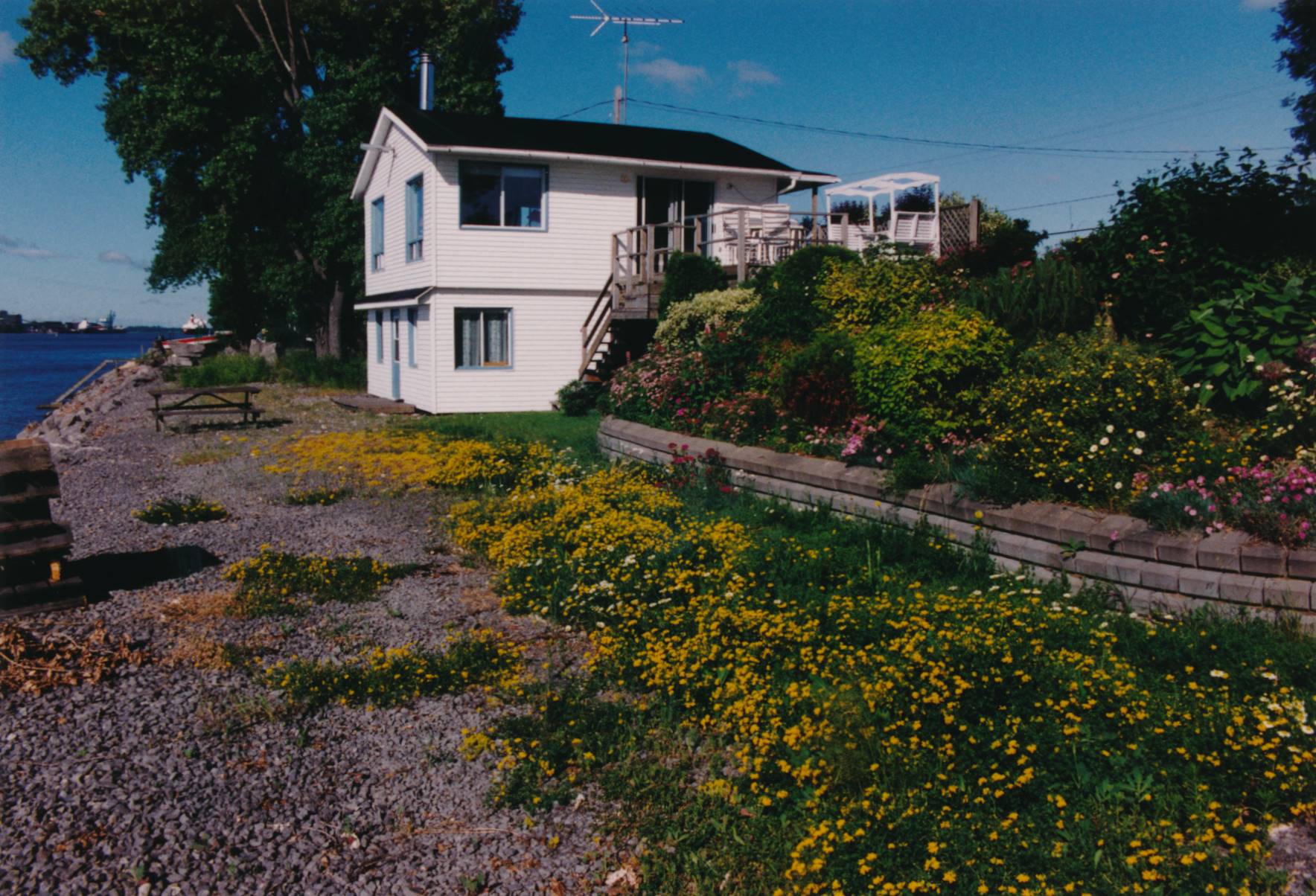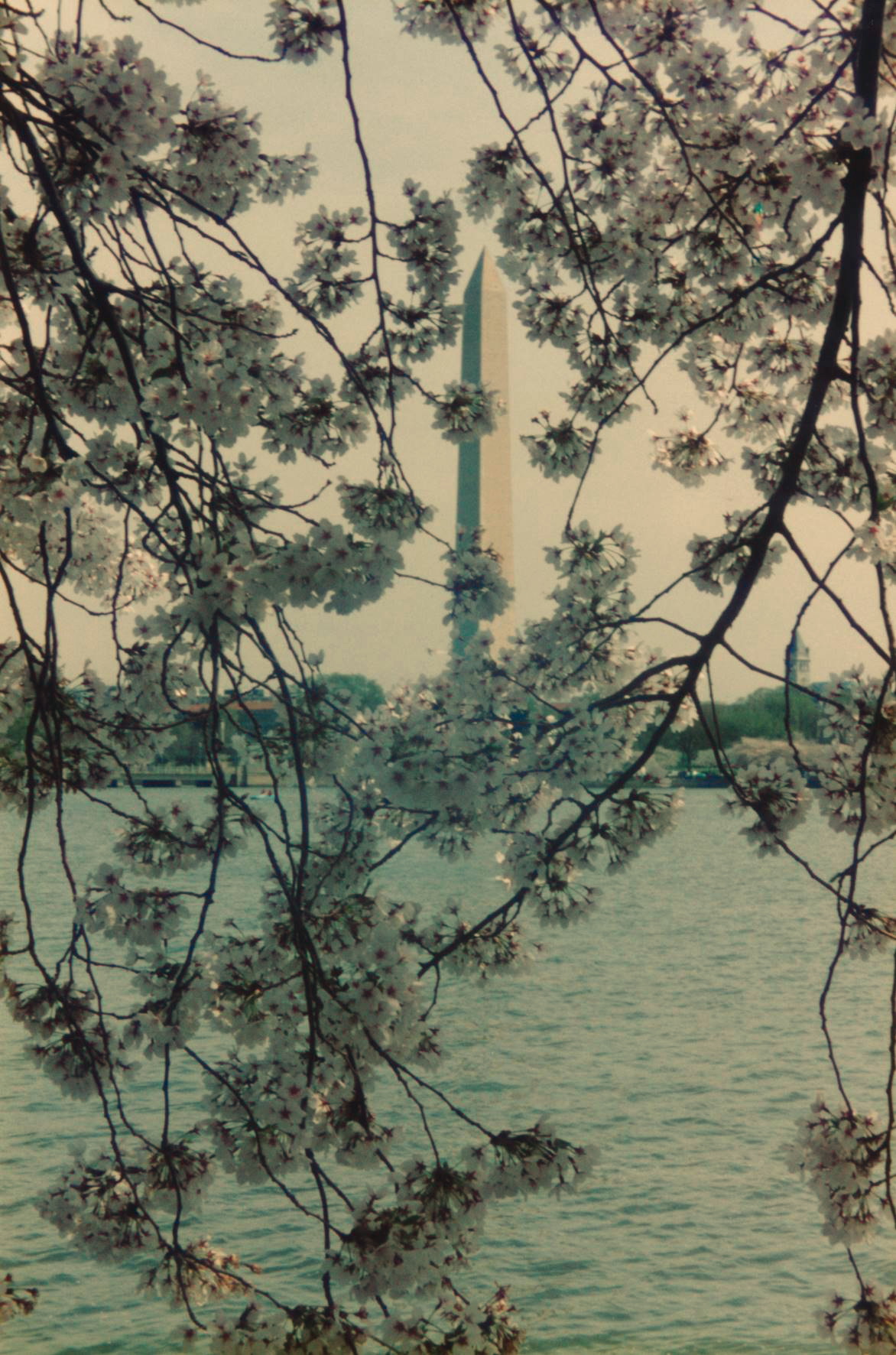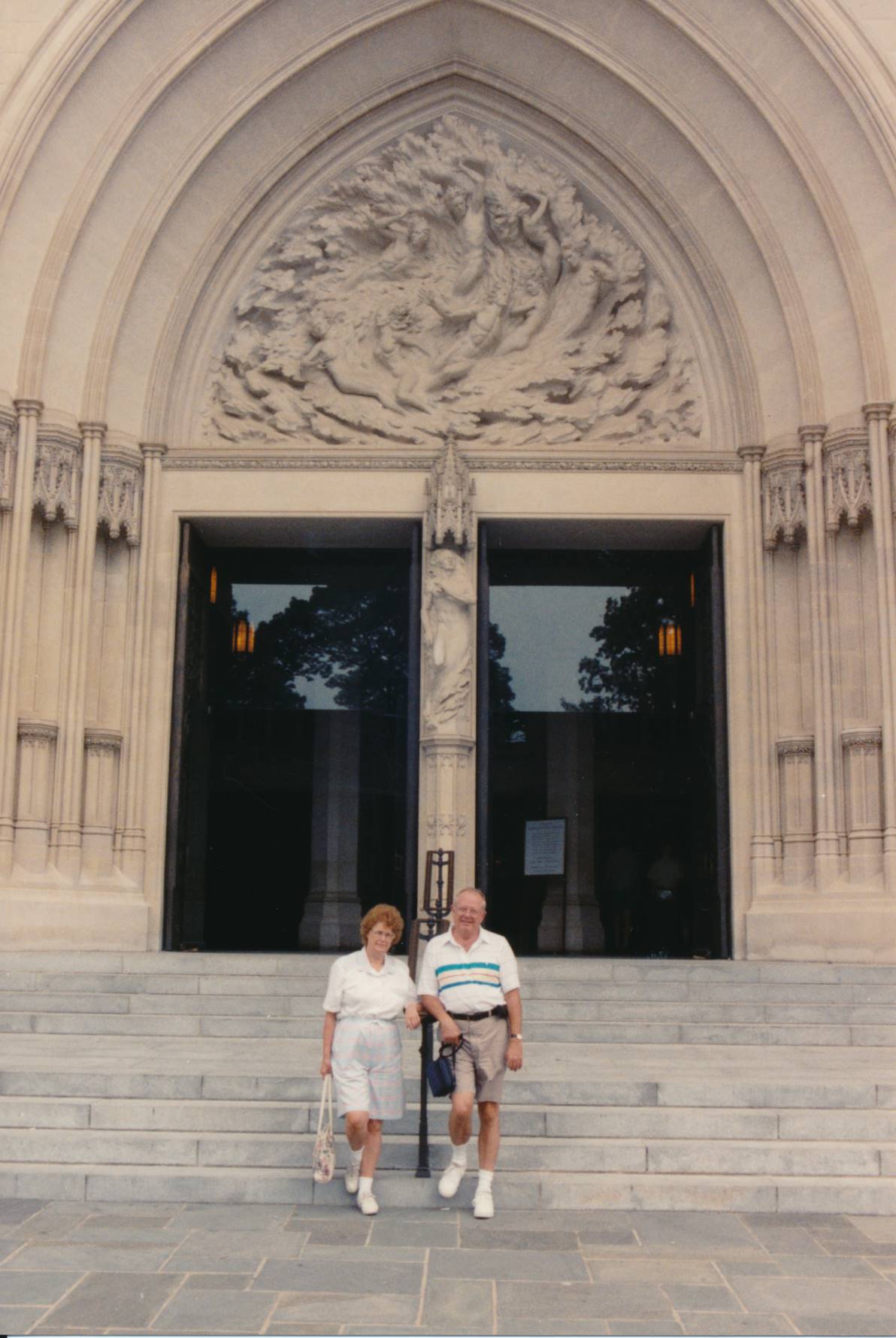 Also in the spring we went down to the Washington DC tidal basen to see the cherry trees which is a beautiful sight to see. Mom and Dad came up to visit us and I took them into DC to see the sights.
Our cat Tute enjoyed laying on the side walk (no he's not dead)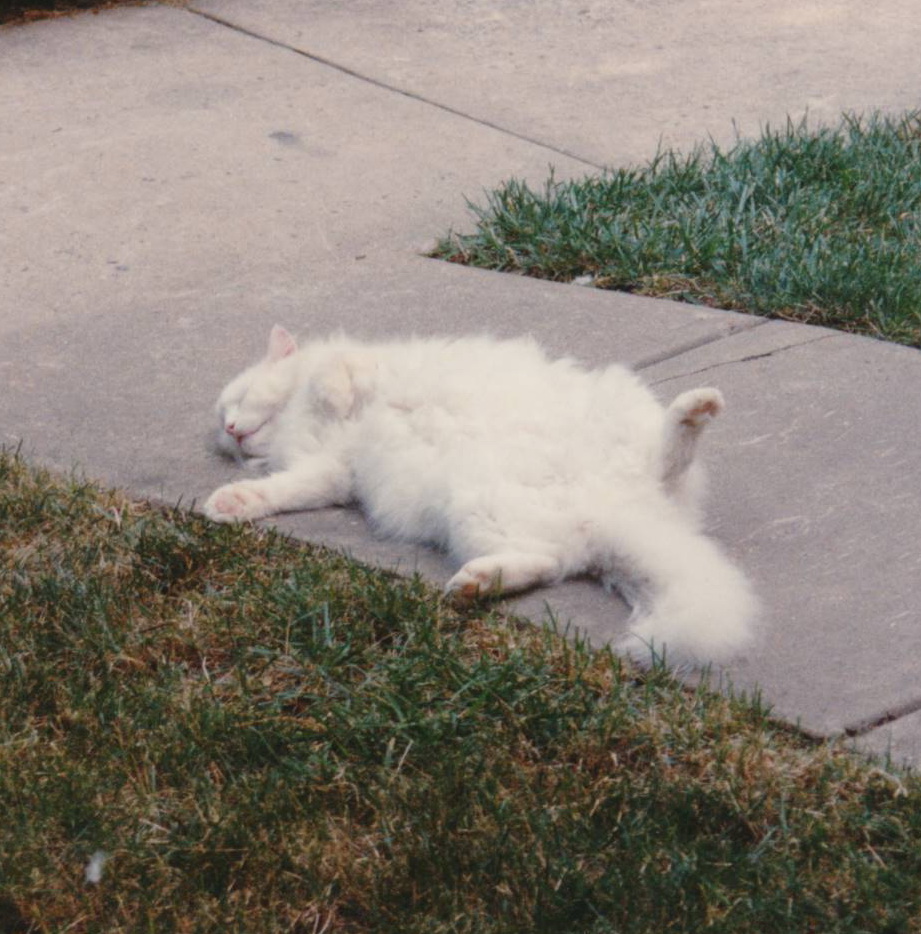 In the fall we hiked Old Rag in the Shenandoah National Park which has a fantistic 360 degree view from the summit.