1979
Living on Easy Street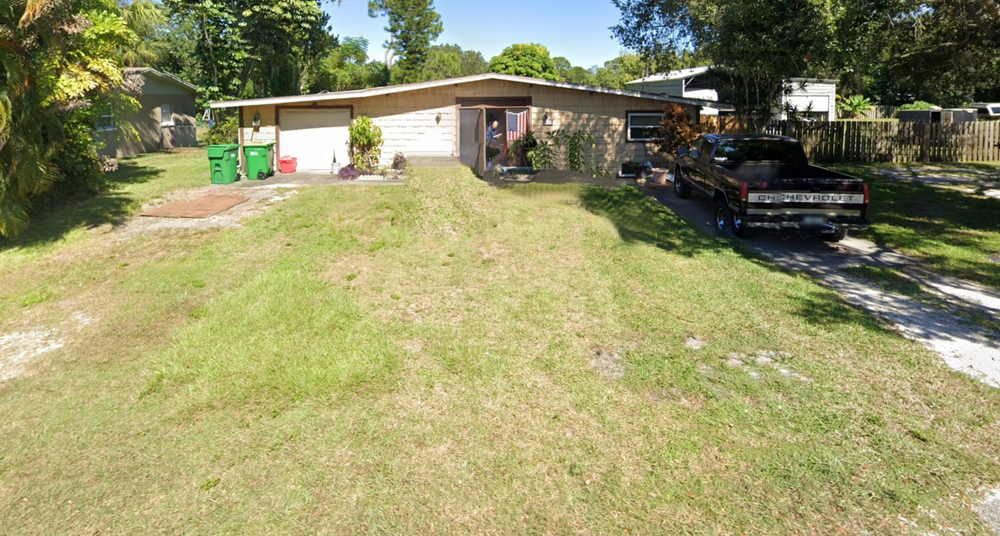 House as it looks from the street in 2023 (Google Maps image)
In my time the front entryway was not screened nor was there the window on the right.
Since the beginning of the year I had been thinking I wanted to buy a house so I started looking. The one that I liked the most was just down A1A from where I lived in Melbourne Beach. It was a three level townhouse right on the beach that was still being built. The oceanfront view was fabulous, but it was $85,000 which I might have been able to manage, but I thought was too high and wasn't so sure about having neighbors so close. Houses on the "mainland" in west Melbourne had larger lots and were considerably less and I soon found a small, three bedroom, two bath house on a quarter acre lot for $35,000 which had a horse field behind it and an empty lot across from it. I think the deciding factor was it was on Easy Street, yes that was the name of the street. It was somewhat of a quirky house, the current owners had enclosed the garage making a good sized family room, did a rather poor renovation of the kitchen and then added a new oversized garage. The master bedroom, not big but adequate, had a bath with shower. The second bath was the most god awful 1950's pink tile. They also changed the front façade of the house such that it had no windows which made it really dark inside for the living room and kitchen with them no longer having any windows. In the family room there was one small horizontal window. Overall, it suited me well. I applied for a first-time buyer FHA loan which was approved but the week before closing they asked for a water test and the house water, which was on a well, didn't pass because it had to high of a salt content, a problem with saltwater intrusion from the nearby ocean. I ended up getting a conventional loan and closed on the house the first of June, moved in, and started living on Easy Street.
I had been on Easy Street only a couple of months when the first of September Hurricane David tracked right up the Florida coast traveling up the Indian River between Melbourne and Indialantic on September 3rd with 100 mile per hour winds. My house on Easy street was five miles from the eye of the storm but fortunately, I didn't have any damage to the house. I did have several fifty foot high Austrian pines in the back yard come down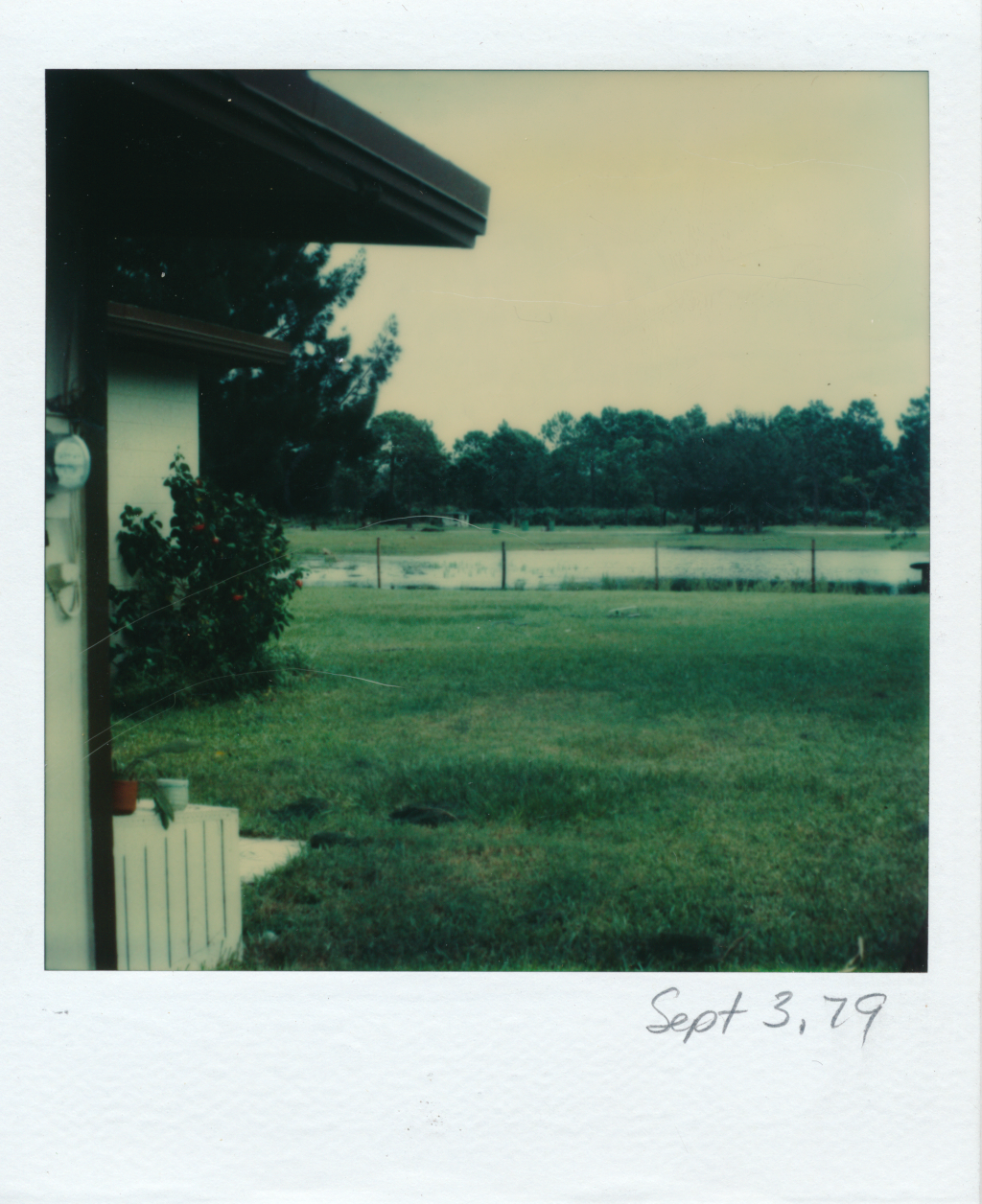 which I cut up and used for firewood for the next two years. The horse field behind my house became a small lake a couple of feet deep. The worst part of it was that I had no power for a week although I did have water. As it turned out my well had an artesian flow and even without the pump running, it provided sufficient water, although much less then with the pump, so I could at least flush the toilet and take a bath although it took a bit longer. I used the grill to cook everything I had in the freezer and refrigerator the first couple of days then had a lot of sandwiches and ate out at some of the fast food restaurants that had power. Overall, it wasn't all that bad, it could have been much worse which my sister would find out forty years later when hurricane Michael destroyed the Mexico City where they were living.
The first of June Mom and Dad drive up to North Carolina to see my younger sister Beth, who had been living with our sister Brenda for 11th and 12th grade, graduate from high school.