Remembering by
Barbara Junior Mixson

1959 Brenda was in the 3rd grade , Larry the 2nd grade and David in Kindergarden at the new Littlewood School. They were all so cute, all dressed up, riding their bicycles to school. And oh the wonderful freedom I now had with them all in school.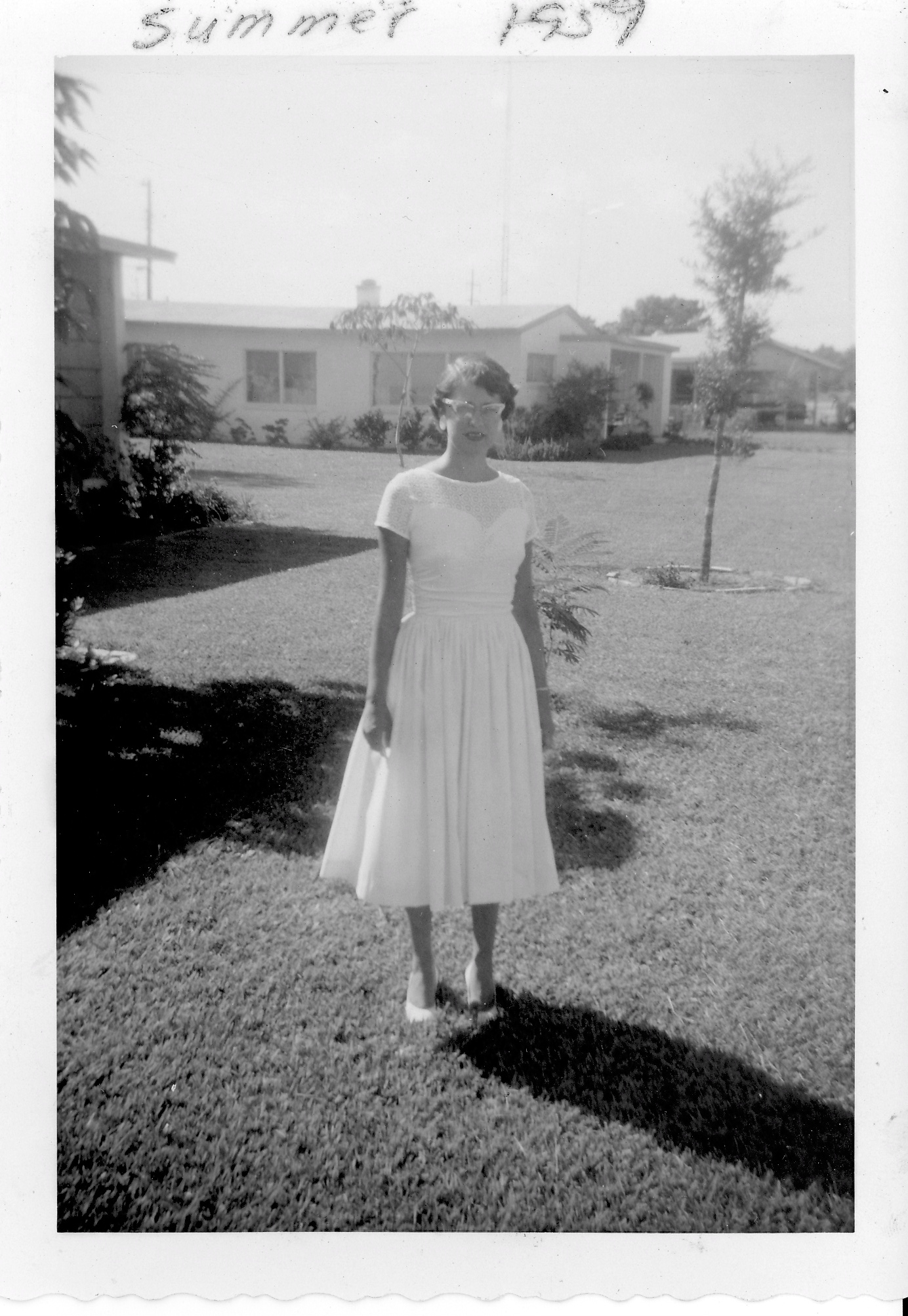 We were still good friends with Dot and John Smith. We also would visit Charlie and Emily Pardee in Ocala who had five boys. Charlie and Morris grew up together at Flemington. John Smith and Morris were great fishing partners and went as often as they could get together. Our good neighbors were Curt and Agnes Cannady, and Jim and Melba Sanders. The three of us spent many afternoons talking.

I was spending about $25 a week on groceries at this time. We used to go eat Sunday dinner with Morris's mom and dad a lot. In the afternoons on a cold winter day we'd all sit in front of the fireplace trying to keep warm and eat oranges. They had a lot of orange trees in the back yard and Morris would pick a dish pan full and sit and peel them for the kids. He'd throw the peelings in the fire and they would crackle and sparkle. They all loved this.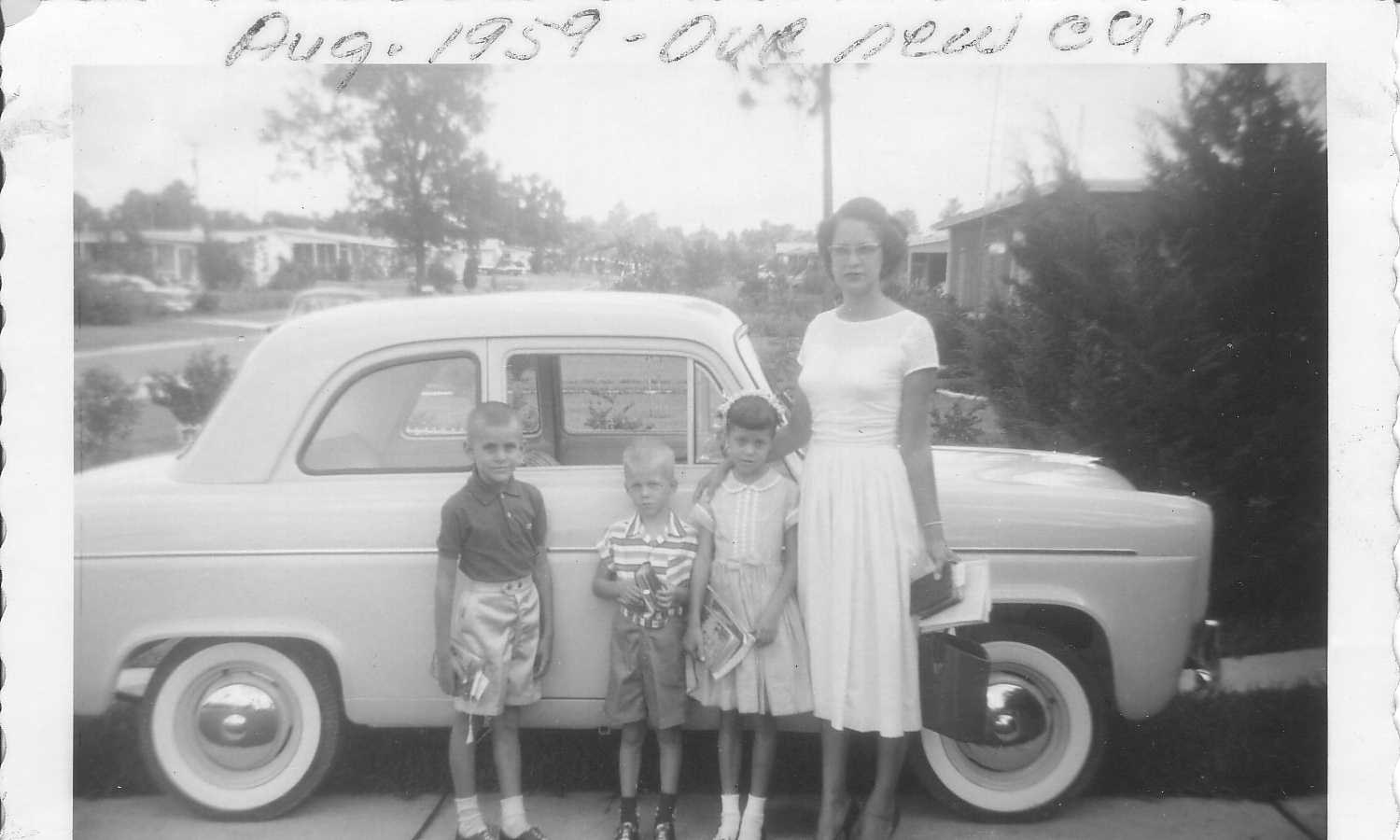 In August we bought a new English Ford. Sue and Jim lived in Gainesville now. I started to take care of a little girl named Susie Thorpe. I got $10 a week and the money sure came in handy. That summer I went to Ridgecrest Baptist Assembly in North Carolina with a group of ladies from church. When I came back they talked me into being the Sunbeam Director. So that fall and the next year I was real busy with the Sunbeams. We still saw Betty and Billy a lot and was still playing a lot of canasta. This was the year of the big freeze in Florida and it killed all the orange trees around the old Mixson home. They never had any fruit trees after that.